Apple introduced Voice Isolation support in the recent iOS 16.4 update, making the feature available for iPhone voice calls. You might have taken advantage of the feature on FaceTime calls before the recent iOS update or when using other third-party apps. But the good news is you can now enable it to improve the quality of all your calls.
Voice Isolation eliminates ambient sound around you with the help of the iPhone's machine-learning capabilities. But, for some strange reason, Voice Isolation is an incredibly well-hidden iPhone setting that can only be activated in a particular way.
To turn on Voice Isolation for iPhone calls, make sure your iPhone is running iOS 16.4 or later. Also, the feature is only compatible with iPhones made in 2018 or later. That means you need at least an iPhone 11 for the feature to work. That's because Voice Isolation requires machine learning support, and not every iPhone that can run iOS 16.4 has that support.
Once that's done, you'll want to place a call to enable the feature. That's right; you won't find Voice Isolation anywhere in the iPhone's Settings app. The functionality sits inside the phone's Control Center, but it's not always there.
Voice Isolation only shows up during phone calls. That's why you have to call someone to enable it. The other person doesn't even have to respond as long as the Phone app is in use. Here's what you have to do next to enable Voice Isolation:
Swipe down from the top right corner to bring up the Control Center.
Tap the Mic Mode menu that appears on the right side at the top, above the media controls.
In the next menu, select the Voice Control option.
That's it. Once you've completed these steps, you can use Voice Isolation on your iPhone. The people you call should notice an improvement in call quality. If they're iPhone users, you should tell them to enable the feature so you can also benefit from Voice Isolation.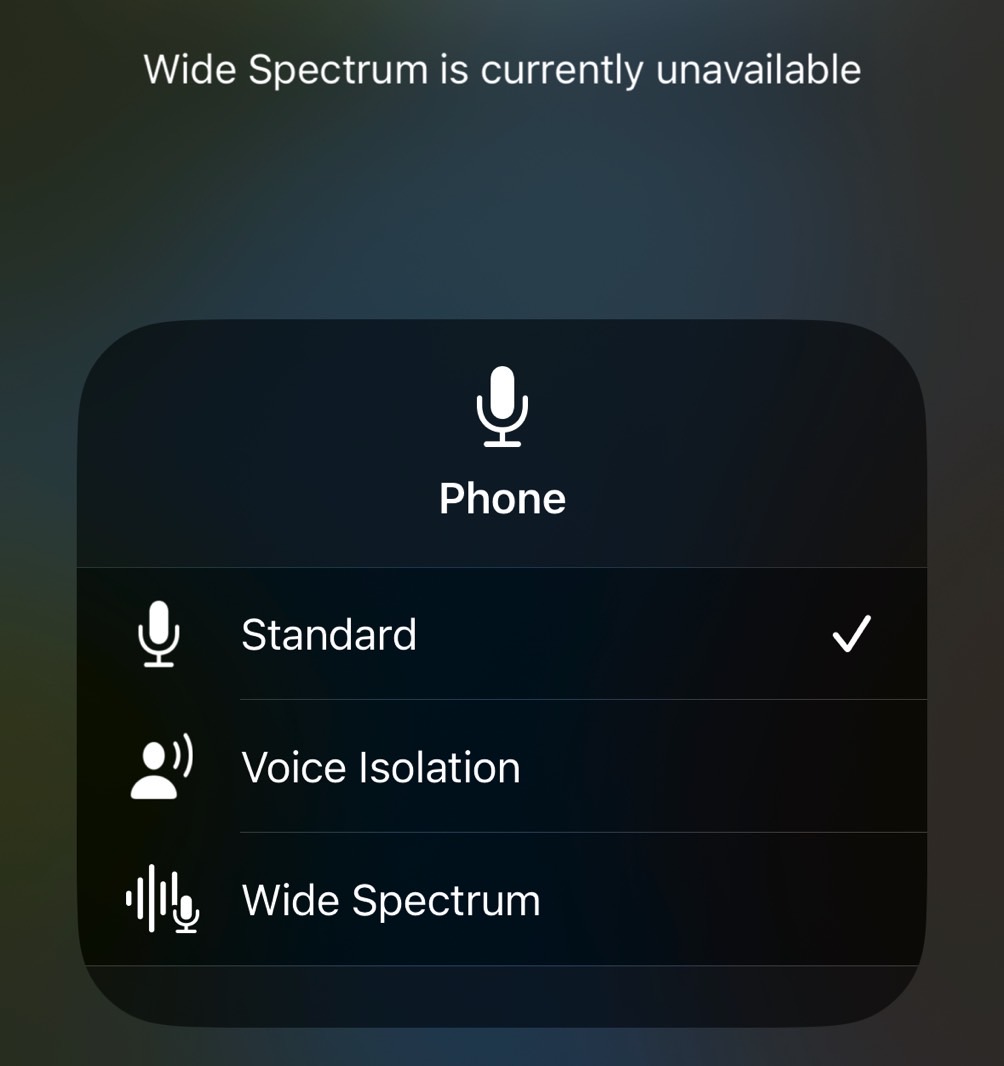 Hopefully, Apple will make the setting simpler to activate in future software updates. Once you set it up, Apple will treat it as a default. You'll need to go through the steps above to turn it off. Wide Spectrum, by the way, is the opposite. It beams all the sounds to the other party in the call, and it's a feature that works best for FaceTime.
Source link