Google's Gmail is one of the most popular email clients. Having a Gmail account also means the same username/password combination can log you into the various Google apps you might use under your Google account. You can find and manage your contacts from Gmail via Google's separate Contacts app, but you can also do it inside Gmail.
Since email is an inescapable chore, Gmail is a good place to start to manage your contacts. And since you might be using Gmail on iPhone and Android, having your contacts saved in your main Google account makes sense. Therefore, Gmail might also be the best place to find contact information for people in your life.
As I've recently explained, chatting with your contacts in Gmail via Google Chat is incredibly easy. And Google recently added a feature to Gmail that lets you manage your Contacts right from the app.
Conversely, that's the first method you should use to find a contact in Gmail.
On a Mac or Windows computer, check the ride side of your Gmail page on a desktop and ensure the right panel is enabled. The desktop or laptop's operating system doesn't matter, as you're loading Gmail in a web browser. If you can't find the panel, you'll see an arrow pointing leftwards at the bottom right of the page. Tap it so the side panel shows up.
Once that's done, click the Contacts app on the right, which has a little blue person icon. The Contacts panel will expand, taking up more space. Tap on the search icon to find a contact. That's how easy it is to find a Gmail contact.
Remember your Google account
If, for some reason, you can't enable the side panel, you should always remember that your Gmail login is actually your Google account login. And your Google apps are just one tap away from within Gmail.
See that nine dots icon at the top right of the screen? Click it, and you'll get a new panel on top of Gmail, listing various Google apps. Among them, there's the Contacts app you need.
Click the app, and another page will open, loading the separate Contacts app. Look for the search bar at the top, and start typing the name of the person whose email and/or phone number you're looking for. You can also scroll through the contacts that appear rather than searching.
Technically, we're no longer in Gmail at this point. But Gmail is still open in the tab you've just left.
Finally, you get the same result if you load Google's Contacts app in a browser directly. Just type contacts.google.com in the browser to get there. It'll show you all your Gmail contacts, and you'll be able to find the person or persons you were looking for. However, you're no longer in Gmail.
The easiest way to manage your Gmail/Google account might be the web browser on a computer for certain tasks. But you can find Gmail contacts on iPhone and Android just as easily.
One method involves logging into Gmail inside a web browser and choosing one of the methods above.
The other consists of loading the Gmail app for either iPhone or Android. In the app, tap your profile name and look for an option to manage your Google account. A different page will load, giving you access to various menus, including a People & sharing section. That's how you get to your contacts page, which essentially loads inside a web browser running in your Gmail app.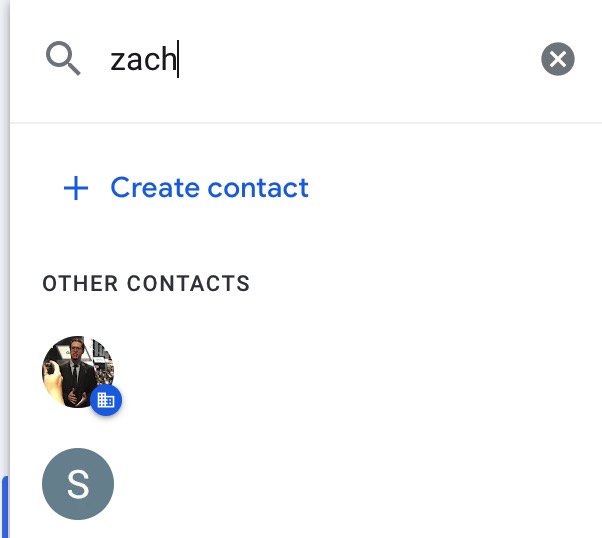 If you're familiar with Gmail for iPhone and Android, you should have no problem finding your contacts this way. Otherwise, you might stick with the computer method I described before, as a larger display might come in handy.
Oh, and if you want to use the desktop method on iPad or an Android tablet, that also works. The same desktop steps would apply, as you'd be loading Gmail in a browser.
While getting familiar with the powers of your Google account, you might want to secure your Gmail/Google account and ensure your privacy needs are respected.
Source link