2022 was by far one of the most challenging years for the tech industry. Tech giants carried out multiple rounds of layoffs, FTX went bust and Terra-Luna had crashed, and Elon Musk has arguably made an already struggling Twitter from bad to worse.
But surprise, surprise, the calamities from last year have followed us into 2023, with the tech talent purge still running rampant today. It came to an all-time high in January this year, amounting to a whopping number of 84,714 layoffs in that month alone.
To put this in perspective, this number is over half of the total number of layoffs that happened in 2022.
Although January saw the highest number of layoffs in the past two years, the number of employees who were retrenched in February has significantly decreased by almost 50,000.
Aside from this, tech stocks have also bounced back from their abysmal decline in 2022 — the tech-heavy Nasdaq 100 index has gained nearly 6.2 per cent in 2023 (as of January 20) and the shares of some tech giants have shot higher, with Amazon and Meta posting double-digit percentage increases.
Do these improvements signal that the tech market is heading towards a recovery?
Tech giants are beginning to reap the benefits of cutting costs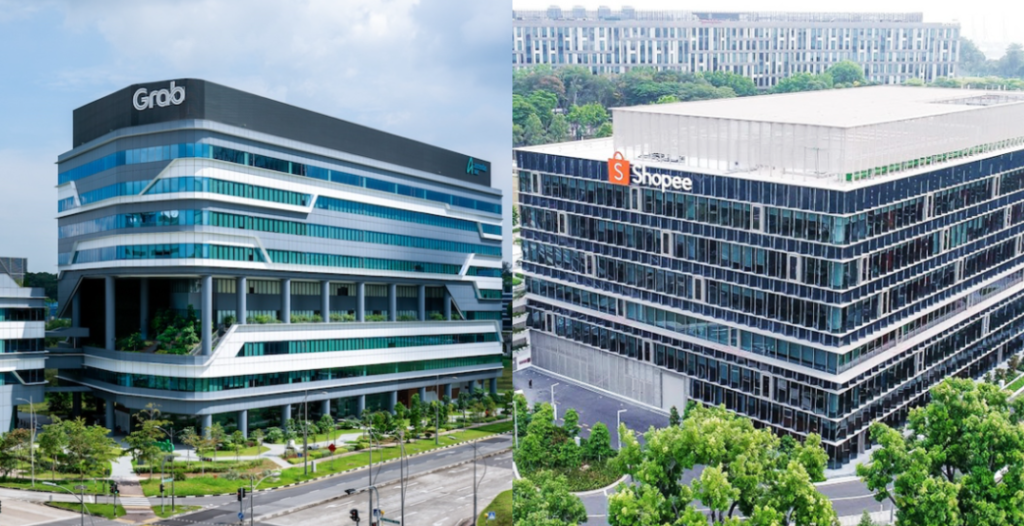 During its latest earnings call last month, Grab announced that it would bring forward its goal to break even to the fourth quarter of 2023, from the second half of 2024.
According to the company's CFO, Peter Oey, the ride-hailing company's efforts to rein in spending, reduce headcount in certain regional corporate functions and increase operational efficiencies are paying off.
The company has also prepaid US$600 million in debt ahead of a 2026 maturity, taking advantage of excess cash on its balance sheet. "Grab is taking advantage of our healthy cash position to reduce our gross debt balance and generate interest savings, given the macroeconomic environment," said Peter.
This move brings its debt under an outstanding term loan to to US$517 million, down from its previous balance of US$1.117 billion. 
Aside from Grab, Sea Group has also posted remarkable results for Q4 2022, far exceeding Wall Street's expectations.
The company finally recorded a profitable quarter when all analysts expected a loss, making a net income of US$422.8 million — a dramatic improvement from a net loss of over US$616.3 million in Q4 2021.
Sea Group's unexpected results come as the company had taken various initiatives to cut down on its expenses throughout 2022, including cutting about 7,000 jobs, reducing their marketing spend and withdrawing from underperforming markets such as India and France.
The tech giant's huge achievement did not go unnoticed in the stock market, with Sea's shares rallying by over 20 per cent in a day, rising above US$80 for the first time since they moved in the opposite direction in August 2022.
A reality check for tech companies
While these tech giants may be reporting positive outcomes, the industry is in fact, still grappling with many issues.
Analysts are "a little optimistic" about the industry's recovery, but Deloitte's 2023 tech industry outlook report finds that the industry will likely continue to grapple with issues around supply chains, workforce and innovation.
These issues are further exacerbated by macroeconomic and global uncertainties such as inflation, the Russian invasion of Ukraine, and geopolitical tensions in Asia.
As consumer spending and product demand falter, tech companies' C-suites are feeling the urgency to increase margins and grow revenues. But to do this, tech companies need to go beyond workforce adjustments and look for other ways to cut costs.
This could include measures such as simplifying and making business processes more efficient, relying more heavily on intelligent automation and artificial intelligence, modernising legacy architectures by
migrating to cloud and anything as a service (XaaS), as well as considering strategic mergers and acquisitions (M&A).
The reason why Sea Group and Grab reported positive outcomes is precisely because of these measures.
For instance, Sea Group slashed its sales and marketing expenses by 61 per cent in Q4 2022, pulling down operational costs by US$750 million as compared to the same quarter last year without sacrificing revenue growth.
Grab, on the other hand, cut discretionary spending and has formed tie-ups with tech giants Amazon and Tencent Holdings to generate extra revenue needed to achieve a profit.
The ride-hailing company is also expecting to cut its cloud costs by five to 10 per cent year-on-year, as Grab is working towards optimising its processing speeds and improving network costs.
For tech giants to make a recovery from their losses, Microsoft CEO Satya Nadella believes that it is important that they "make more out of less" and show their productivity gains by getting more efficient.
Without adopting a foolproof and reactive strategy to push through current economic headwinds, the industry might be headed for another slow year of growth.
Featured Image Credit: Bryan van der Beek via Bloomberg, Getty Images / Reuters