Stuffcool is the best homegrown charging accessories brand in India, and it has an extensive portfolio of products that include wall chargers, wireless chargers, eco-friendly cables, power banks, and general accessories. I used the brand's 100W Centurion 4-port charger for charging all my phones and tried out several of its GaN chargers, including the 25W Flow and tiny 20W Neutron.
The brand's latest product is the Superpower, a 20,000mAh power bank that goes up to 85W. Now, you can find power banks that go up to 100W in India, but they're either made by unknown brands with no track record, or are obscenely costly. That's why I was excited to try out Stuffcool's offering in this category. I don't need a power bank as much these days as I don't travel, but it's usually nice to have a few around the house if I have to charge a device while using it. My go-to has been Xiaomi's 20,000mAh option, and while that only hit 50W, it was adequate for my needs.
I also have the Shargeek's insane 20,000mAh see-through Storm power bank that has a built-in power meter and goes up to 100W, and I use that mostly for devices that need a bit more power. Considering the Shargeek power bank is several times costlier than any other power bank, I'll use the Xiaomi 50W power bank as the reference here.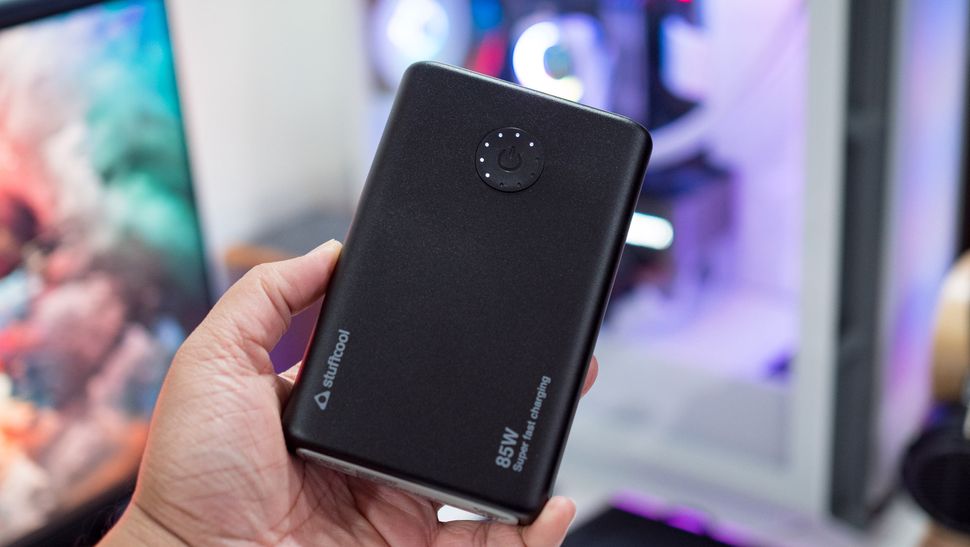 What I like the most about the Stuffcool 85W power bank is the size. Most power banks tend to be tall and narrow, but Stuffcool went with a wider design that makes it more comfortable to slot the power bank in a bag. It also feels lighter than Xiaomi's 20,000mAh power bank, and while it is made out of plastic, the build quality feels great.