Rachel Goh's mum used to buy her some madeleines when she was a child, and she has since been captivated by their seashell-like shape and buttery taste.
These bakes soon became her favourite pastry, and she would often look forward to having one for breakfast, an afternoon dessert, and even supper.
But there was one thing standing in the way of her newfound obsession — the lack of bakeries offering madeleines and financiers in Singapore.
This was what prompted the 35-year-old to take things into her own hands a couple of years back by learning baking. She purchased a madeleine baking tray from Amazon, and has never looked back since.
From passion project to full-time job
When Rachel first started baking, she was still working a full-time job as a sales and marketing executive.
But at one point, she realised that there was more to life than just running in a rat race. This was why she decided to take a short one-year break to reflect on herself and do some soul searching.
Normal jobs get us too intertwined with the rat race, and I just think there is more to life than just running that wheel. Relentless effort should be placed in areas that bring us joy.

– Rachel Goh, founder of She Sells Seashells
During this time, she started testing and perfecting her madeleine recipe by experimenting with different flavours. In 2020, she mustered the courage to take a leap of faith and start She Sells Seashells, Singapore's first creative madeleines and financiers specialty shop.
Upping her game with unique flavours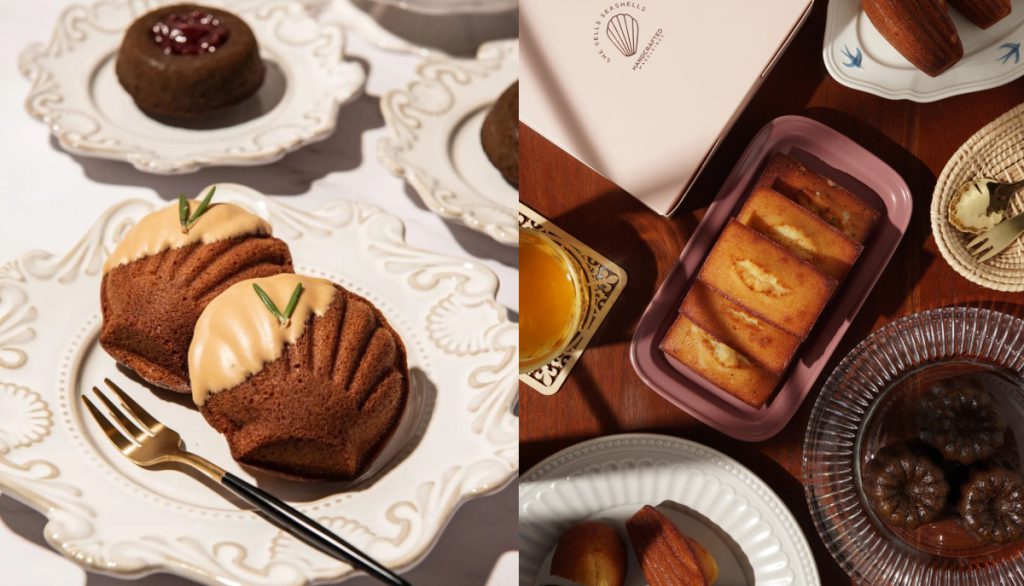 Sea Sells Seashells started out as a home bakery, and its name was inspired by the seashell shape of madeleines.
Rachel lamented that the issue with madeleines and financiers is that they are small in size, which meant that they would dry out easily. The high levels of humidity is another issue that she had to tackle, as it tends to make the outer surface of the bakes sticky to touch.
Hence, Rachel had to tweak her recipe multiple times to ensure that her madeleines and financiers remain buttery and moist on the inside, without being too sticky or oily.
To differentiate She Sells Seashells from its competitors, Rachel decided to take her financiers and madeleines a step further by being creative with their flavours.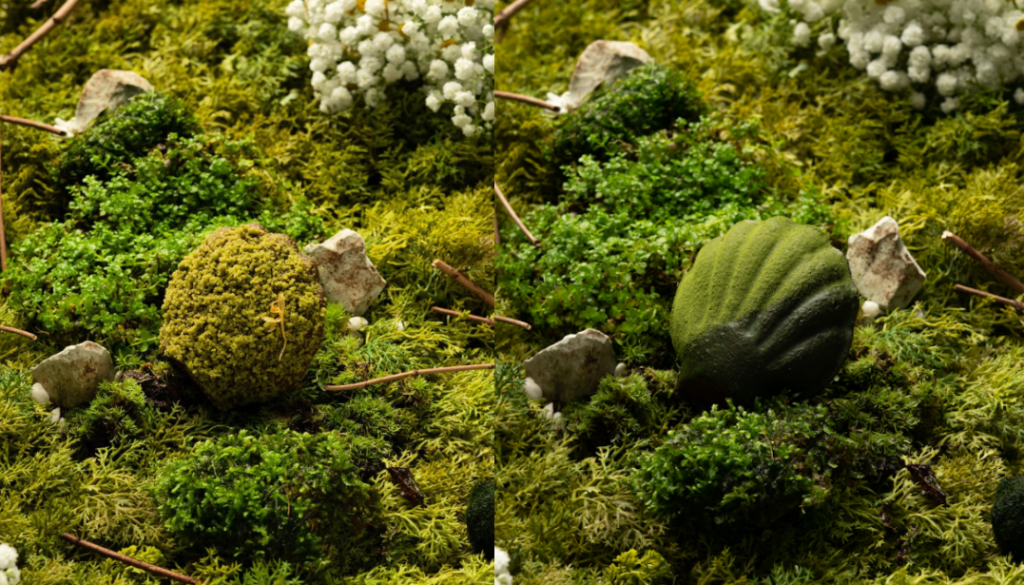 Unlike other bakeries that usually offer classic flavours like chocolate or vanilla, Rachel's bakes come in flavours such as matcha and yuzu, black truffle, lapsang souchong (otherwise known as smoked tea), as well as miso and genmaicha.
Despite the innovation in flavours, business did not take off quickly for She Sells Seashells at first, due to the fact that there was not much awareness surrounding its products.
At the same time, starting a business from scratch also meant that Rachel also had to deal with a steep learning curve, especially since she did not have much prior experience in the F&B industry.
Rachel admitted that things got "a little overwhelming" for her during this time. "We were pretty much layman. I had to figure out various licenses and their costs, and deal with budgeting by myself," she added.
She handled the business herself at that time as her husband was busy with his full-time job. But then again, her "husband can't bake even if his life depended on it", she joked.
Nonetheless, Rachel slowly plodded her way through, relying on word of mouth to spread her business. Her efforts eventually paid off when business started booming, especially after her bakes received online media coverage.
She Sells Seashells' bakes were snapped up in minutes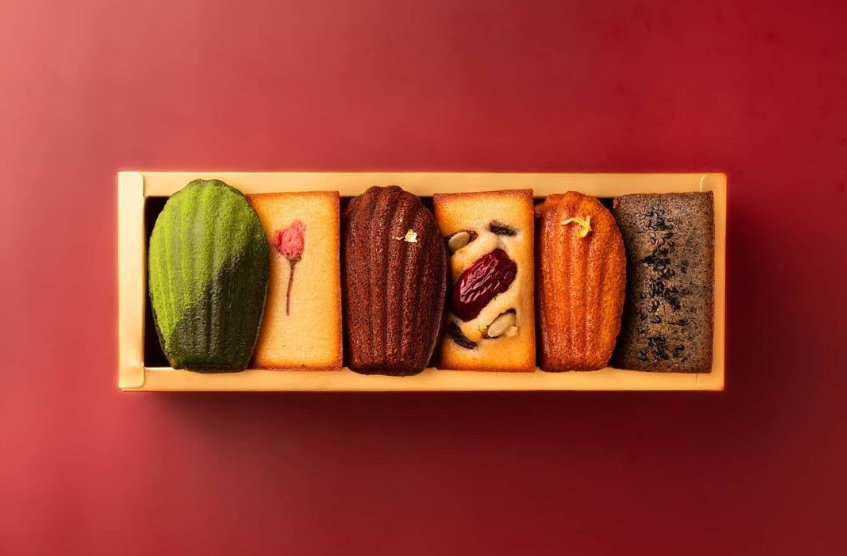 As months went by, demand begun to outstrip Rachel's ability to bake from home so her mum joined her to ease her strain. In fact, her madeleines and financiers would be snapped up within a minute whenever she held bake sales online.
"We once had a customer buying 12 cookies at one go when he heard that they were back for a limited time," she recalled.
She Sells Seashells' bakes has also caught the attention of big brands and have been part of many brand events, including Vogue, Prada and Mercedes.
However, the high demand for her bakes also meant that Rachel had little to no time to explore different flavours for her madeleines because she had to spend a lot of time to prepare batters and fillings for the next day.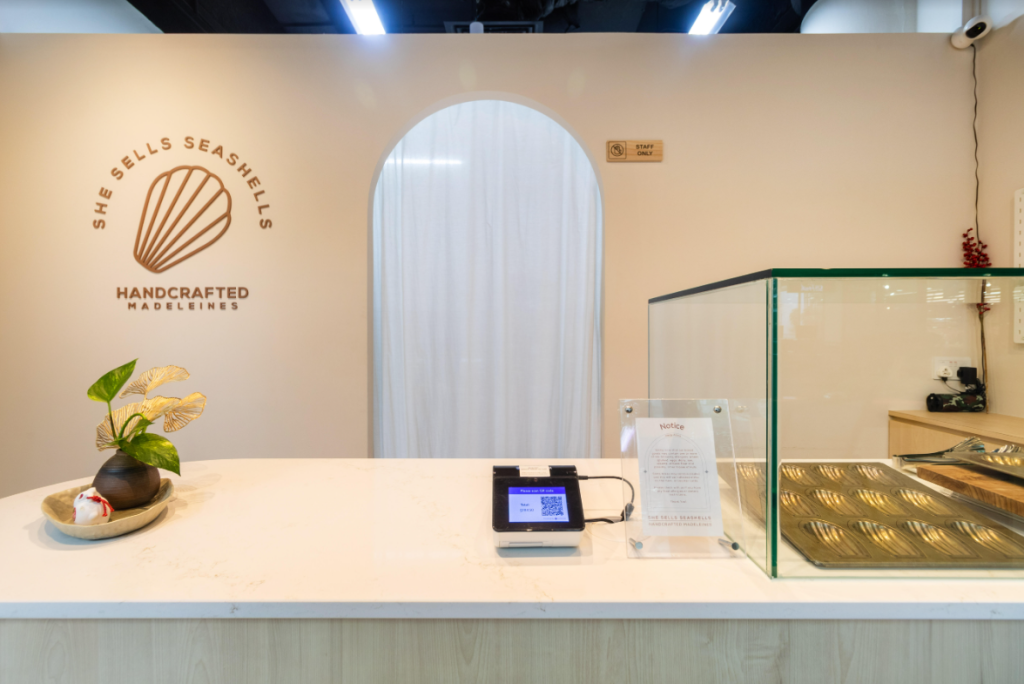 The small space of the home bakery limited her capabilities as well, as she was not able to produce adequate amounts of bakes to fulfil her demand. As such, Rachel made the decision to expand her team and move into a larger kitchen by launching an artisanal bakery at Hillview last December.
Long-term plans for She Sells Seashells
To finance the opening of the artisanal bakery, Rachel pooled together profits from her business and some of husband's savings.
When the doors to her bakery finally opened on 15 December 2022, she was greeted with swarming crowds and snaking queues, given the popularity of her bakes online.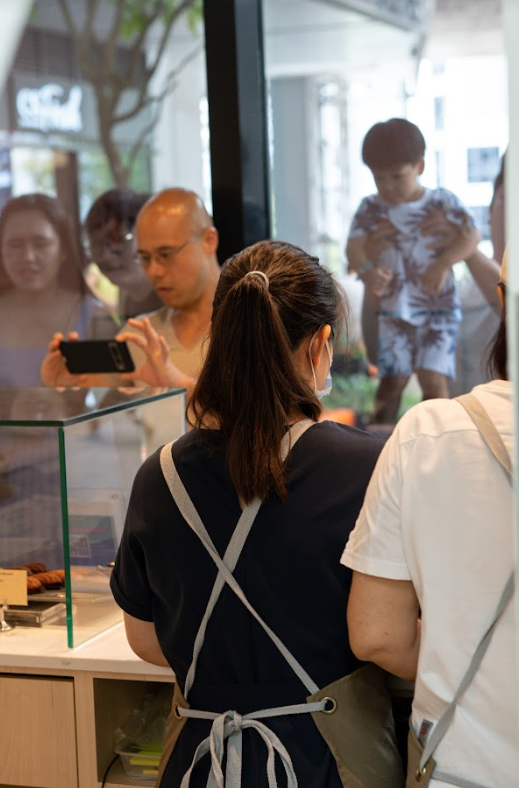 Over here at the physical store, the first month was hectic — queues were seen, with both new and existing customers. The overall reception has been great, and most people love our bakes.

Many first-timers have now become regulars and we have some customers who purchase once every two to three days.

– Rachel Goh, founder of She Sells Seashells
Today, Rachel has a "small, reliable team" and is currently looking to expand her business further.
Despite having a bigger space and team now, Rachel still spends almost 15 hours a day at the shop, so there's a huge need for more hands on deck to help manage the business.
Apart from expanding the team, Rachel is also looking to tie up with other cafes and restaurants to carry their baked goods.
We have been approached by some cafes, art and lifestyle brands as well as bubble tea brands for collaborations. I'm hoping that these collaborations can be a win-win for both parties and help raise awareness.

– Rachel Goh, founder of She Sells Seashells
In the long run, Rachel intends to branch out She Sells Seashells to different locations, and she is currently looking into opening pop-up stores to test out potential locations.
Ultimately, She Sells Seashells was created with one goal in mind — and that is to serve delicious madeleines and financiers. "It's always such a joy when customers come back to us to say how much they or their family/friends enjoyed our bakes, or how it made their day better," said Rachel.
Featured Image Credit: She Sells Seashells