The use of leather in fashion has long been criticised. Animal cruelty and environmental damage – caused by chemicals used in leather processing – are two of the key reasons why the material is discouraged. 
Substitutes such as faux leather have proven to be harmful as well. Their production often involves the use of plastics which are not biodegradable and release harmful toxins upon disposal. Other natural alternatives – such as leather made with pineapple skins or apple peels – have done better for the environment but often fallen short in terms of quality.
One of the most recent solutions to this problem is lab-grown leather. Dating back to 2012 – when it was created in a lab by American biotech company Modern Meadow – it has since become a topic of interest for startups all around the world. 
Today, there are a number of ways through which lab-grown leather has been created. Modern Meadow and VitroLabs use yeast cells to create collagen, which is one of the main components of leather. On the other hand, AirCarbon makes its leather with a molecule that is produced by microorganisms using carbon dioxide and methane. 
Snakeskin without the snake
Here in Singapore, ProjectEx claims to be the world's first producer of lab-grown exotic leather. The company was founded by Dr. Viknish Krishnan-Kutty – CEO of Singapore-based biotech startup Cellivate Technologies – and Adrian Furstenburg, an award-winning handbag designer. 
"At ProjectEx, our goal is to change the way luxury products are produced and with that, have an impact on the rest of the notoriously wasteful fashion industry. Our vision is to create luxury without cruelty. By using our technology, we know that this is possible," says Dr Krishan-Kutty.
In this field, other startups have primarily focused on replacing bovine leather, however, ProjectEx aims to offer alternatives to snake, crocodile, and ostrich skin. While bovine leather can be a by-product of the meat industry, these animals are usually bred and culled solely for their skin.
"Our product will quiet the alarm on ethical and environmental concerns," the founders hope. 
This April, ProjectEx announced its pre-seed round with an aim to raise US$1 million, which will be used to create a minimum viable product. Within the next two years, the founders aim to grow their team, invest in equipment, and develop their first sheets of exotic leather. 
An urgent need for sustainability
As climate change concerns grow pressing by the day, there is a strong need for action across all industries. In fashion, a shift towards sustainable materials could go a long way. 
"As a designer who works with leather, I know first-hand the impact that the industry has on the environment and animal welfare. Sustainability is not just a buzzword anymore – it's an urgent need. The luxury market, which has often been criticised for its environmental and social impact, is recognizing this and making efforts to move towards more sustainable practices."

– Adrian Furstenburg, Co-founder, ProjectEx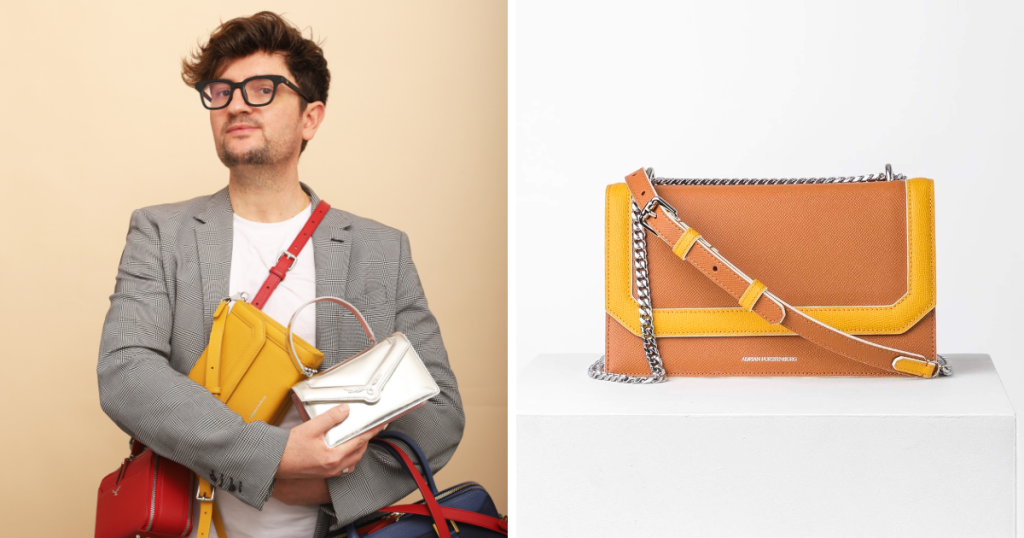 With its lab-grown leather ProjectEx tackles not only the issue of animal cruelty but that of environmental damage as well, removing the need for leather tanning. Traditionally, it's this process which leads to excessive pollution and the creation of toxic waste.
"Harsh chemicals and thousands of litres of water are used to remove fat and muscle from skin during regular leather production, which is one the biggest contributors to environmental impact and waste," Furstenburg told Vulcan Post. "Because we are building the product cell up, we will effectively be deleting this part," added Furstenburg
The startup is also looking into innovative methods which reduce the impact of the colouring and finishing stages of leather processing. 
Is it the real deal?
Traditionally, exotic leather has been a luxury product and thus comes the question: will a substitute be accepted by consumers?
Vegan leather products have faced similar challenges in the past, with countries including Portugal, Italy, and France banning the use of the term for marketing purposes. This decision was made with the rationale that the term was misleading and provided a false description.
Furstenburg believes that this won't be an issue because lab-grown leather, by all definitions, is the same as its traditional counterpart. The only difference is that animals don't need to be slaughtered in the process of creating it. That being said, there may be a need to clarify misinformation as consumers might instinctively lump lab-grown leather with its vegan and fake counterparts. 
Within the industry itself, there has also been a "definite rise in interest for sustainably and ethically sourced products," Furstenburg adds weight to his argument. "However, the very first port of call is aesthetics." While ProjectEx aims to champion cruelty-free products, it must also ensure that they are appealing to the eye. 
As a show of confidence, Furstenburg reveals that ProjectEx is already in discussions with known brands for the use of its products. "We will most probably start within the watch brand space, move into small leather goods and handbags after that." 
Featured Image Credit: ProjectEx / Unsplash
Also Read: How this S'pore AI startup is transforming the marketing sector by automating content creation
Source link