This is a guide on how to enter safe and exit safe mode on the Samsung Galaxy A54 5G. Sometimes, you may encounter issues with your device that require you to enter Safe Mode to diagnose and fix them.
One of the most important functions of any device is the safe mode, which is a troubleshooting tool that helps users diagnose and fix issues that may be caused by third-party apps or other software issues. It is a diagnostic mode in which your phone boots up with only the essential apps and services, disabling all the third-party apps.
This can help you identify and fix any issues that you may be facing with your device. The instructions to enter and exit safe mode on the Samsung Galaxy A54 5G apply to the other phones in the Samsung Galaxy A series as well.
Read: How To Disable 120Hz Refresh Rate On Samsung Galaxy A34 5G
Enter Safe Mode On Galaxy A54 5G
Go to the power menu by simultaneously tapping and holding the side key and volume down buttons.
You can also slide the tray down and tap on the power icon to reveal the power off menu.
Press and hold the Power Off button to reveal Safe Mode option. Tap on Safe Mode. Your phone will restart and boot in safe mode.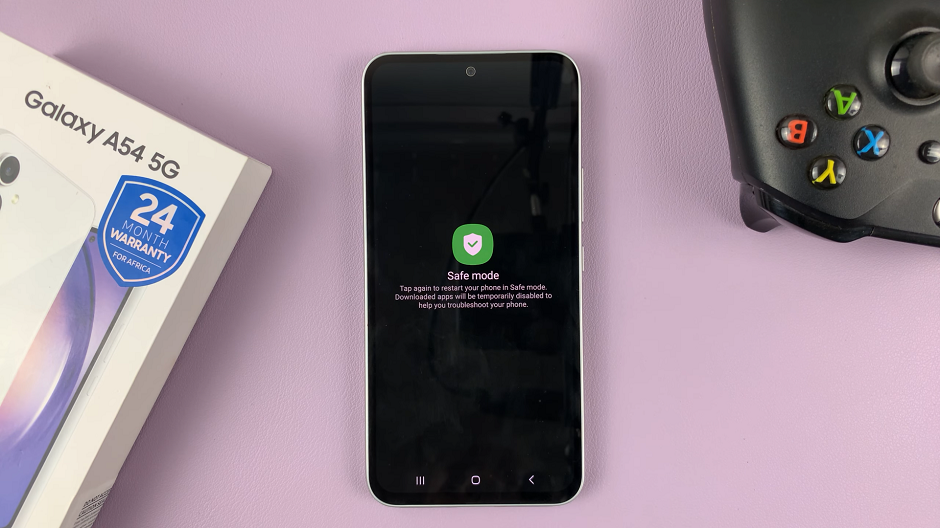 Some apps and features are disabled and don't function in Safe Mode, and this is a typical feature of safe mode. You will also know you are in safe mode because the Safe Mode label will appear on the bottom left corner of the screen.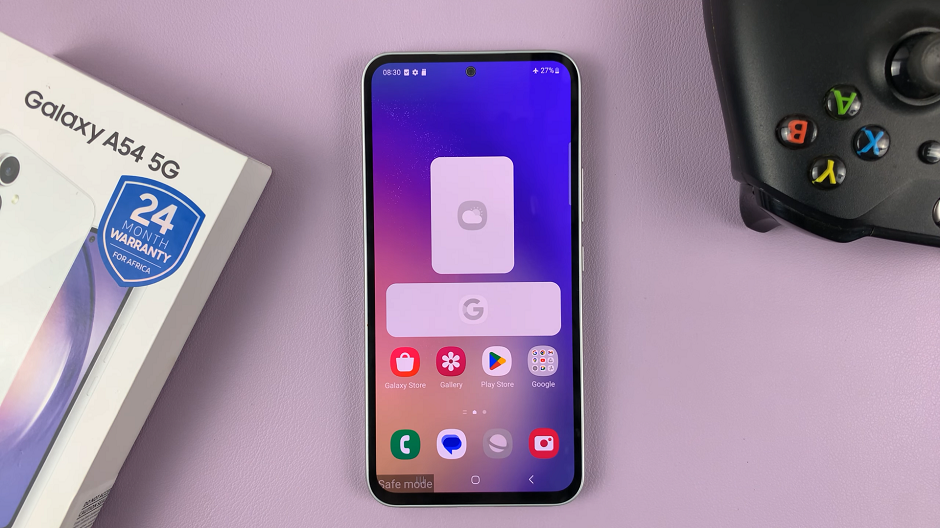 How To Exit Safe Mode
Press and hold the Power button on your phone until the Power off menu appears on the screen. Tap the Restart button and confirm the restart.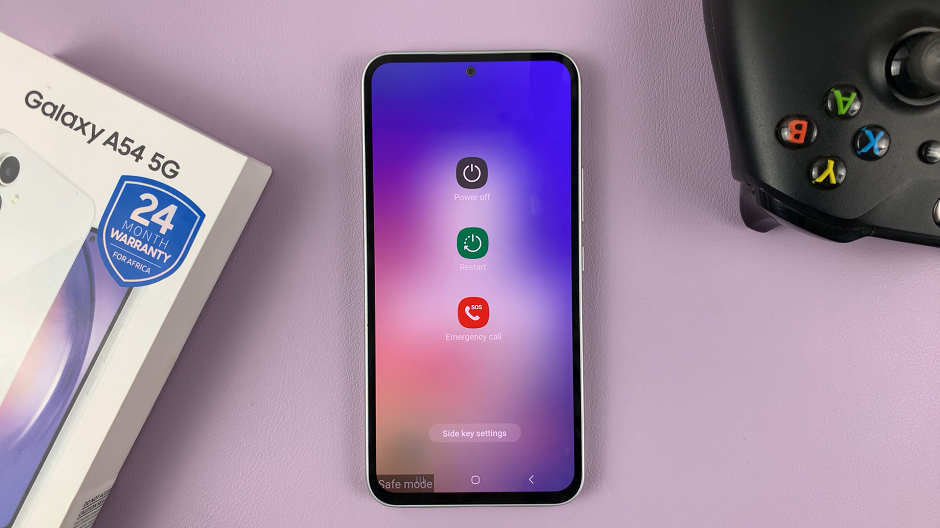 Your phone will restart and boot normally.
It is important to remember that only the pre-installed apps will be available in Safe Mode, so if the issue disappears in Safe Mode, it is likely caused by a third-party app.
You may also need to check whether Flight Mode is enabled and disable it. However, you may not need to do this at all, which is okay.
Watch more: How To Enter and Exit Safe Mode On Samsung Galaxy A34 5G
Source link