Believe it or not, an inevitable byproduct of parenthood is not soiled diapers, dirty clothes, or food scraps. It's stacks upon stacks of "masterpieces" composed by the little ones.
Imagine a creative chaos consisting of a laughing tiger made from blue fingerprints. A kiddish, crayon edition of "The Great Wave of Kanagawa". A playdough sculpture that looks nothing like the neighbourhood cat even though your child insists it is, and many more the likes of it that are scattered like confetti in the living room. 
As much as possible, parents don't want to throw away these creative artworks. Most of us are sentimental — we think it's important to preserve childhood memories, just as much as keeping our home clutter-free and ourselves sane from all the cleaning.
Sujata Sheth, who is a mother of two beautiful girls aged nine and six, believes so too.
Over the years, Sujata would frame up some of her daughters' art pieces, while leaving the rest in the storage.
"One day, I opened up the box and saw many of the artwork had turned yellow, dusty, or ripped," she recalled. "I realised I could have done a better job in keeping them so I can appreciate them when I wanted to."
That was when Sujata thought of photographing her daughters' creations and compiling them into a coffee table book. Later, when Sajata's friends came to her place and saw the ingenious solution, they were all clamouring for their own version of it. And thus, Art4Keep was born.
A creative initiative born out of necessity and a mother's love
How the creative platform works is that once parents placed an order on the Art4Keep website, they'd receive a jute bag to fill their children's artwork.
There is no restriction on the size and what you can put in – from large paintings, 3D models, random sketches, to comic books — though Sujata usually accepts around 60 pieces of artwork for a 40-page book.
When the jute bag is delivered to the studio, Sujata will take time to wade through and curate the collection, before photographing each of them professionally.
By the time some of these artworks came to me, they had probably been kept at the corner of the cupboard for long. They could be crumbled, or the sides had been cut off. I'd try my best to enhance and restore them to their former glory on photographs.

– Sujata Sheth, founder of Art4Keep
For the finishing touch, Sujata offers her clients at least three different types of fonts to choose from for annotations. She takes the time to explore interesting fonts that are available and to understand the distinctive artistic style and personality of each child before selecting the ideal match.
"If I noticed a child has many cartoonish or comic book types of creations, I will select a more comical font to illustrate their work," she explained.
"Then if a child loves heart shapes, I will choose a font that comes with many of it. If I were told a child has learning difficulties or if the book was meant to be a gift for the elderly, I will select reader-friendly fonts that are larger or more space out for easy reading."
Overall, it's all part of Sujata's commitment to making every aspect of the Art4Keep experience as personalised as possible. Even if it meant to be a month's worth of work, clients have a say in every step — from layout, colours, to the final product.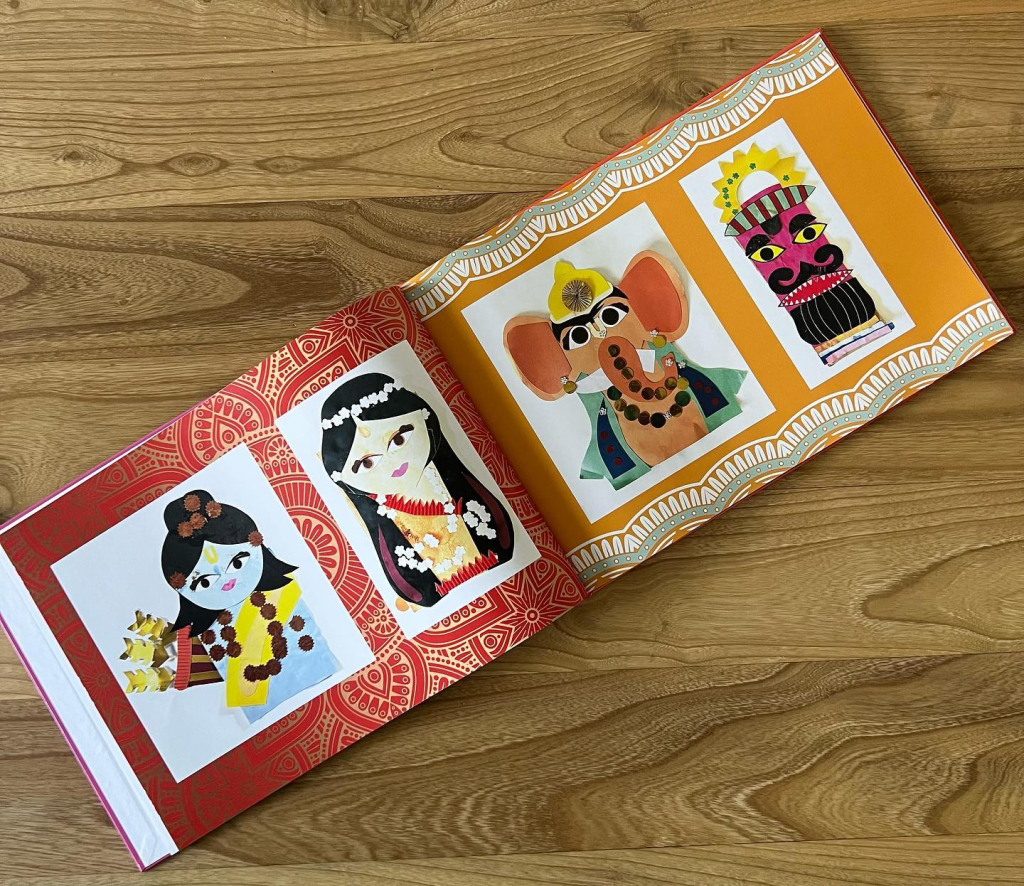 Once the book goes to print, Sujata will ask her clients if they want the artwork back. "My goal has always been, someday, my clients will tell me to bless all the artwork away but in reality, very few parents opt for that."
Sujata believes parents still find meaning to feel the actual artwork as they thumb through the pages. "Gradually, perhaps they will select pieces that they truly want to keep while letting go of others that had found a permanent home in the coffee table book." 
The artist who became an A&E doctor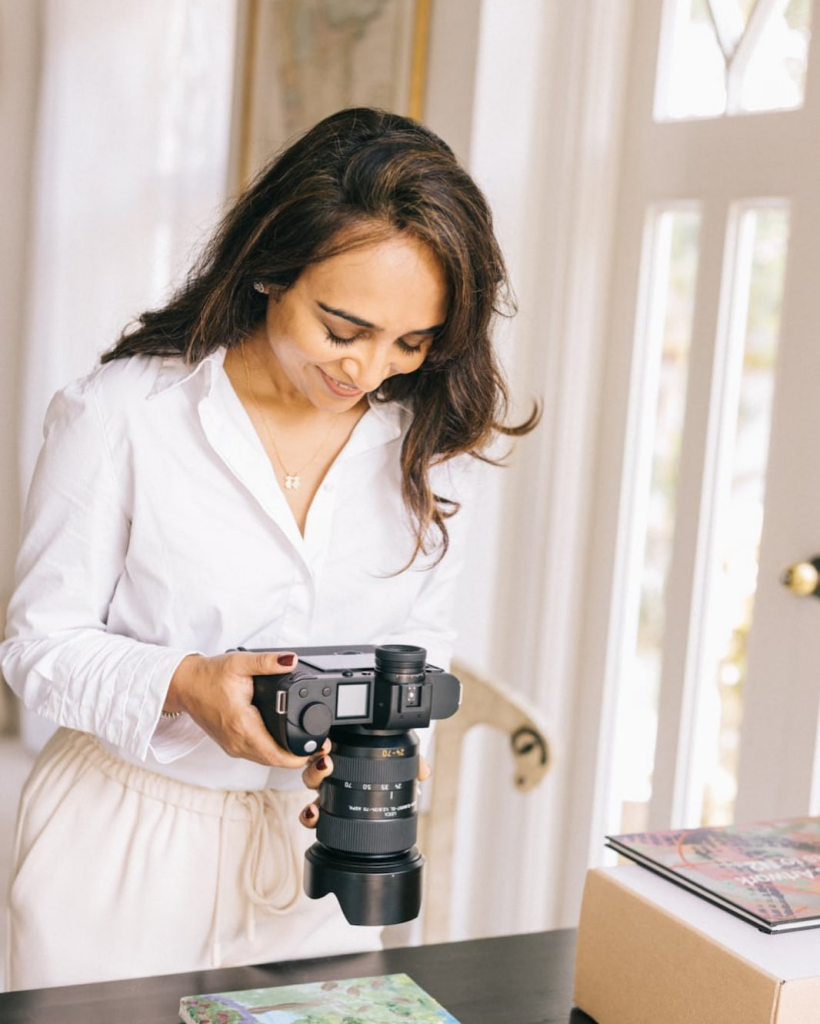 Sujata's artistic inclinations were first nurtured by her mother, whom she sees as a creative person who would always involve her in activities like sewing and other hands-on crafts during her childhood. Her artistic passion was further developed during her school years and was later amplified by her husband, who motivated her to learn photography.
"I remember when I was in school, the only subject that I've ever got an A+ in was pottery," she quipped. "I was like, that's interesting. I didn't know I can do that," she recounted.
Indeed, the idea of art as a profession or business had never crossed Sujata's mind before starting Art4Keep, despite her seeming interest and talent, all thanks to her physician father and his medical colleagues who dominated her upbringing.
Born to Indian immigrant parents in Portland, Oregon, Sujata spent most of her childhood in Riyadh, Saudi Arabia where her father had worked since she was two. She moved back to America when she was 14 for boarding school and later trained to become a doctor.
Sujata said her parents belong to a generation who doesn't know much about the creative industry or that arts could be a career option. After she became a healthcare professional, she realised while her left brain is heavily exercised at work, she needed her right brain to participate in creative processes to decompress.
Because art has no structure, so I can afford to let my mind wonder. That was when I understand there's really never too early or too late in your life to pursue something you love. Some people think half of their lives have gone and it's not possible for them to do something new when they reach their 40s and 50s. That's not true. Nobody says you can't even if you are 70.

– Sujata Sheth, founder of Art4Keep
A decage ago, a close friend whom she met in boarding school, invited Sujata and her husband to visit Singapore and the couple fell in love with the island-nation at first sight. Childless and with no particular commitment in America, they decided to take a leap of faith and move here.
"Coincidentally, I found a job on that fateful visit. I knew some Singaporean doctors who used to work in America. Through them, I visited a public hospital and found myself working at the Accident & Emergency (A&E) department," she shared.
Fast forward today, Sujata has long called Singapore her home. Both her daughters were born here, and the family are now Permanent Residents.
"Other than my years spent in Riyadh, Singapore is the longest time I have ever stayed in a location. I feel fortunate that I have been able to live here for so long."
With regards to business expansion, Sujata said she has no plan to scale Art4Keep now. She thinks she has achieved a good balance between earning a stable income as a physician and pursuing her creative business, which is something she is passionate about and does solely for pleasure.
Don't keep worrying about failure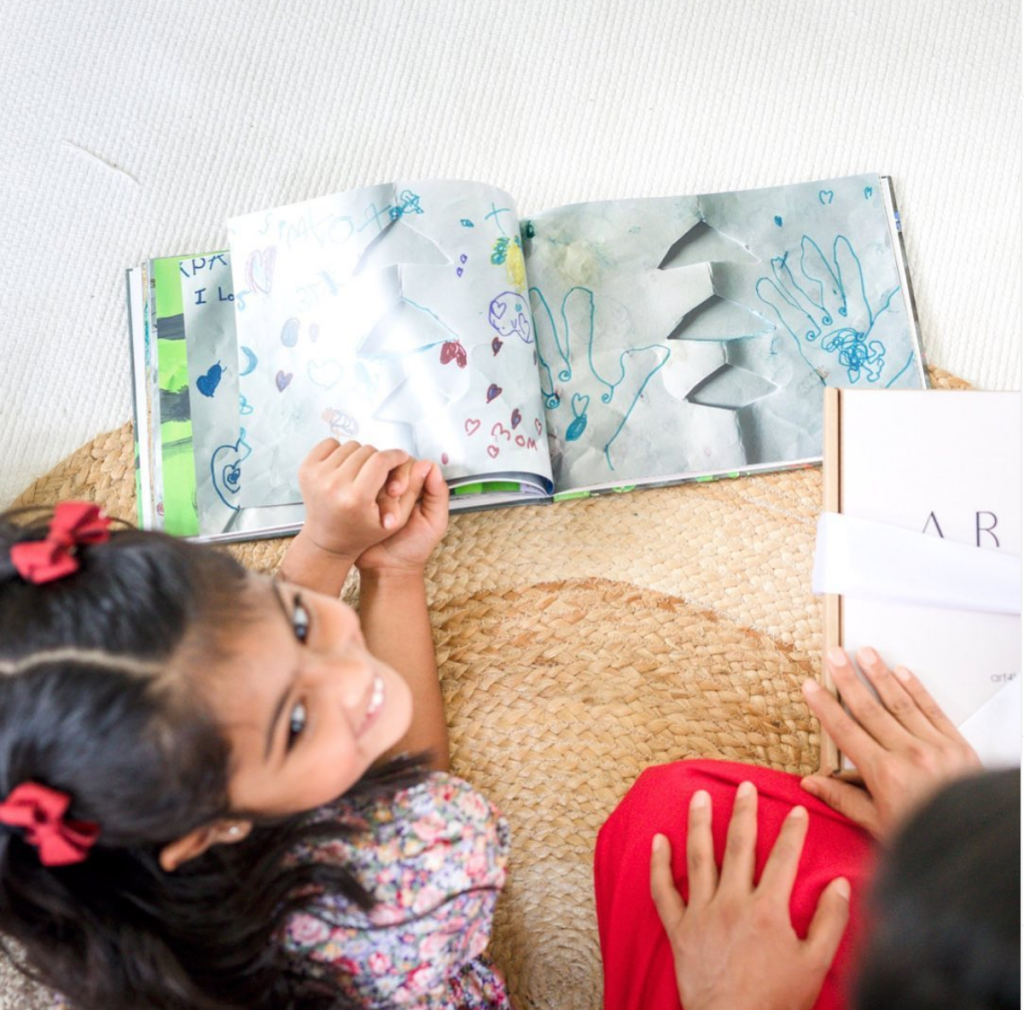 Presently, Sujata takes about 20 orders every month — an amount she finds comfortable to give her clients an exclusive and personal experience.
"I don't have to worry about what if Art4Keep has a bad month," she noted. "It's the same reason I give to my friends who ask me why I haven't thought of going into private practice. I enjoy what I am doing, and I don't see how I'd benefit by parroting what others have done."
At the peak of the COVID-19 pandemic three years ago, Sujata launched Art4Keep, following a major upheaval in her lifestyle due to her demanding job.
Establishing a new routine that allowed her to dedicate ample time to her creative business proved challenging, as she had to learn to wake up early. Sujata discovered that she was most productive between 5am and 6am when her family was still asleep, and she used this time to concentrate on managing Art4Keep.
"Like everyone who is building a business while keeping their day job, I don't think I have done everything perfectly. At times, I'd fail to catch up on clients' emails, comments, and whether they've received their coffee table books. But I learn," she said pointedly.
"Some people may also realise they are not going to make money from their small businesses for a long time. My advice has always been, if this is what you are passionate about, or if you have seen a gap in the market that needs to be filled, don't think too much and just do it. Even if it means taking and working on one order by one order."
Sujata also emphasised the significance of reaching out and becoming a part of a community, even if others may not be interested in your business or product.
"Some people may offer more help than others, and sometimes you may not receive a response, but don't hesitate to ask," she advised. Sujata has joined a support group called Launch Pad, where she interacts with other small business owners frequently and finds solace in knowing that she is not alone on her entrepreneurial journey.
Like everyone who is building a business while keeping their day job, I don't think I have done everything perfectly. At times, I'd fail to catch up on clients' emails, comments, and whether they've received their coffee table books. But I learn.

No one has got a handbook on how things ought to be done. The most important thing is to read and rejuvenate yourself with ample information to ride on the most appropriate decisions — as long as you can find happiness in what you do.

– Sujata Sheth, founder of Art4Keep
Featured Image Credit: Art4Keep