In this issue
Arbitrum: One piece at a time
DeGods: So long, Solana
Boao Forum: Considering crypto
---
1. Sum of its parts
Arbitrum Foundation, the company leading the development of layer-2 scaling network Arbitrum, has announced that it will split AIP-1, its most recent governance proposal, into multiple smaller proposals following a community backlash against its size.
"AIP-1 is too large and covers too many topics," Arbitrum said in a Twitter post. "We will follow the DAO's advice and split the AIP into parts. This will allow the community to discuss and vote on the different subsections." 
AIP-1, short for Arbitrum Improvement Proposal 1, covered numerous topics, including the creation of Arbitrum DAO, a decentralized autonomous organization governed by ARB token holders, allowing the Arbitrum Foundation to issue special grants and transferring 750 million ARB tokens to a newly created "Administrative Budget Wallet" controlled by the foundation. 
More than 76% of voters in the AIP-1 have voted against the proposal.
The community outrage started after a blog post by Arbitrum Foundation employee Patrick McCorry highlighted that AIP-1 was a "ratification and not a request," and that the foundation had already started selling ARB tokens for stablecoins before the governance vote was finalized.
"We believe that a lot of the negative sentiment around AIP-1 was driven by confusion around the notion of AIP-1 being a ratification and not a request," McCorry wrote on the blog. "For those that didn't realize that this was a ratification, they may have been surprised to see that the Foundation's tokens have already been separated and begun to be utilized." 
The foundation said that "10 million ARB tokens were sold to fiat to fund pre-existing contracts and to pay for near-term operating costs," adding that it had no near-term plans to sell more tokens.
The 750 million ARB tokens being sent to the foundation will also be voted on in a separate proposal, with a potential four-year vesting period. The foundation will also propose transparency reports for the spending of the funds.
The Arbitrum Foundation said it would issue the new proposals early this week.
Despite the concerns in the community, Arbitrum's ARB token rose 7.2% in the 24 hours prior to 4 p.m. Wednesday in Hong Kong, to trade at US$1.26, according to CoinMarketCap.
---
2. Token transfer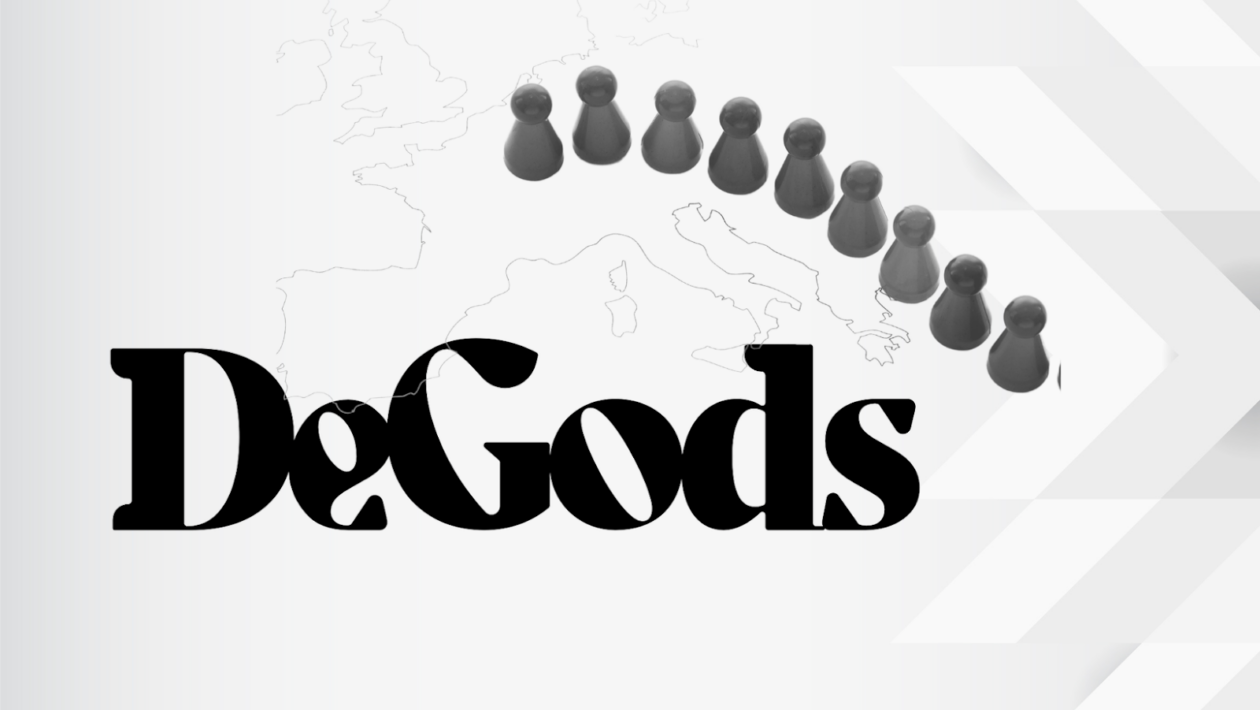 DeGods, the largest Solana-based non-fungible token (NFT) collection by all-time sales volume, has started migrating to the Ethereum blockchain.
Despite the migration, activity on the Solana network has been increasing, with the Forkast Solana Composite, a measure of the Solana NFT market, rising by 4% over the past week.
DeGods was launched by Web3 developer DeLabs in October 2021 with a 10,000 NFT mint, and is ranked the 30th largest NFT collection by all-time trading volume, according to CryptoSlam, the data intelligence arm of Forkast Labs.
On Wednesday, y00ts, another NFT project developed by DeLabs and the sixth-largest collection on Solana by all-time trading volume, began a move to the Polygon blockchain. More than 80% of y00ts have already completed the move, according to data from Dune Analytics.
DeGods owners completed more than US$2.19 million in sales last Friday alone, marking the highest daily sales volume since the NFT collection's launch, according to CryptoSlam.
The rising activity may indicate that traders are expecting DeGods' price to rise on Ethereum, just as it has for y00ts, whose floor price has moved up around 23% since its migration to Polygon, according to CoinGecko data.
However, the DeGods' floor price has been on a downtrend since its landing on Ethereum, falling from more than 12.5 ETH on Saturday to around 8.6 ETH at press time, according to CoinGecko.
On Solana, the floor price of DeGods was 760 SOL midweek in Asia, down 20% from a high of 950 SOL last Saturday, according to CoinGecko data. 
DeLabs, the Los Angeles-based NFT firm behind DeGods and y00ts, announced the projects' moves to their designated blockchains last December, the same month that SOL dipped below US$10 for the first time since early 2022. The startup received a US$3 million grant from Polygon to migrate blockchains, according to DeLabs founder Rohun "Frank" Vora. 
DeLabs has partnered with zero-fee NFT platform Blur.io as its recommended marketplace for DeGods on Ethereum, according to a tweet from DeGods.
The migration of DeGods from Solana is expected to drain around US$200 million, the estimated market capitalization of the NFT collection, from the blockchain.
---
3. Banking on blockchain, cool on crypto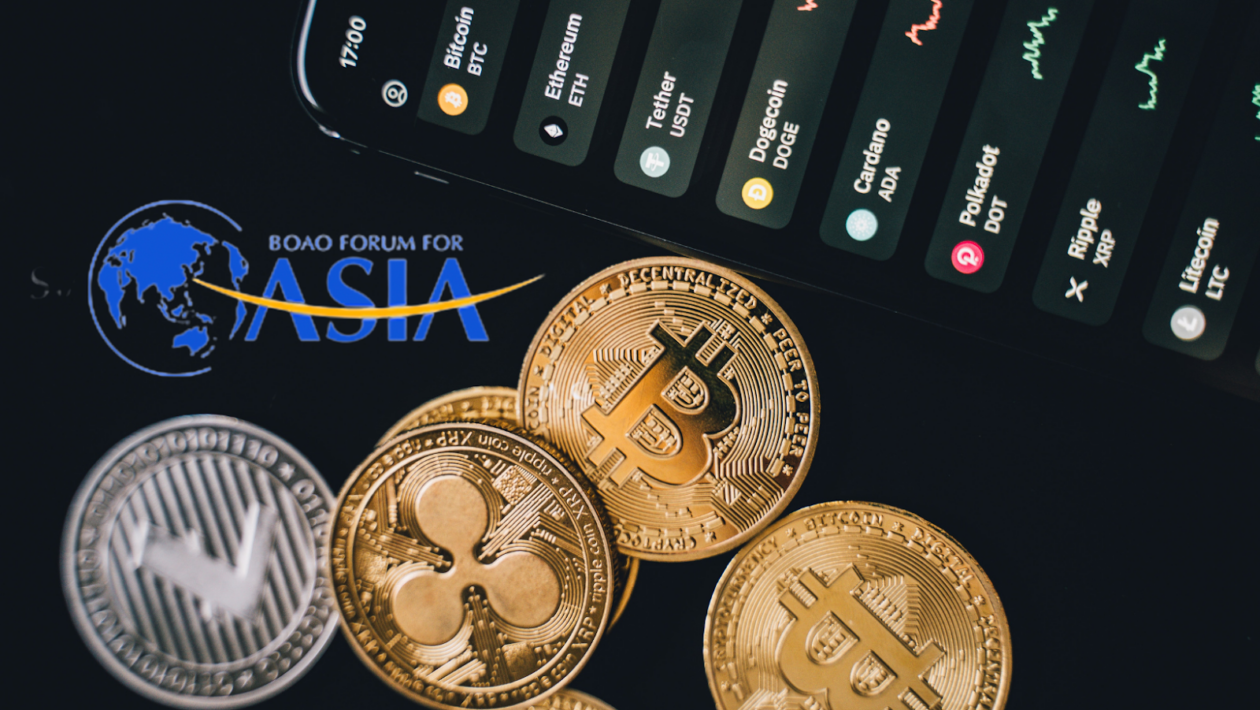 Cryptocurrencies were on the agenda at this year's Boao Forum for Asia, China's answer to the annual World Economic Forum meeting in Davos, held on the island of Hainan. At the meeting, Xuan Channeng, the deputy governor of China's central bank, criticized what he described as a lack of regulation in the cryptocurrency economy but said there was scope for technical innovation.
Xuan pointed to frequent episodes of market manipulation, the embezzlement of investors' assets, and other infringements in the crypto space, highlighting the collapse of crypto exchange FTX and regulatory woes involving Binance, according to a local media report.
Xuan attributed the prevalence of fraud in the crypto industry to a lack of regulation and the centralized power of some crypto exchanges. "Services such as fiat-crypto convergence and leveraged trading are controlled by crypto exchanges, token issuers, market makers and dealers, which is a rather centralized process," he said.
Despite China's ban on cryptocurrency trading and its scorn for related financial risks, Xuan lauded the convenience of stablecoins for cross-border payments, even as he warned that the asset class remained susceptible to scams and illegal trading.
Xuan said China's decision to ban financial institutions from providing crypto-related services had effectively protected investors, and he called for more regulatory efforts to safeguard digital finance. He also said there should be room for technological innovation, although did not specify how he thought cryptocurrencies should be regulated.
Also at the Boao Forum, Julia Leung, head of Hong Kong's Securities and Futures Commission, said that cryptocurrency platforms were part of the Web3 ecosystem and had to be regulated from the perspective of investor protection, according to a local media report.
Source link