If you own an Apple Watch and want to explore the convenience of dictation, you're in the right place! In this step-by-step guide, we'll walk you through how to enable dictation on your Apple Watch, so you can start speaking your mind with ease.
The Apple Watch has revolutionized the way we interact with our devices, bringing powerful functionality right to our wrists. One of the many impressive features it offers is dictation, allowing users to effortlessly communicate and input text using their voice.
Dictation on Apple Watch is a powerful speech-to-text feature that allows you to dictate messages, notes, and other text inputs without the need for tapping on a tiny keyboard. By leveraging the built-in microphone and Apple's advanced voice recognition technology, you can simply speak your thoughts, and the watch will transcribe them into text.
Watch: How To Enable 'Auto Detect' Workout Exercise On Apple Watch 8 / Ultra / 7 / 6 / 5
Turn On Voice Typing On Apple Watch
Dictation can also be referred to as Voice Typing, because that is basically what it is. You typing on any app with your voice.
So, to enable dictation, start by accessing the Settings app on your Apple Watch. You can do this by pressing the Digital Crown to go to the home screen and then tapping on the Settings icon, which resembles a gear.
In the Settings app, scroll down and locate the General option. Tap on it to access the general settings.
Within the General settings, you'll find the Dictation option. Tap on it to enter the dictation settings. Here, you can toggle the dictation feature on or off. Slide the switch to the right to enable dictation.
Confirm you want to enable dictation by selecting Enable Dictation.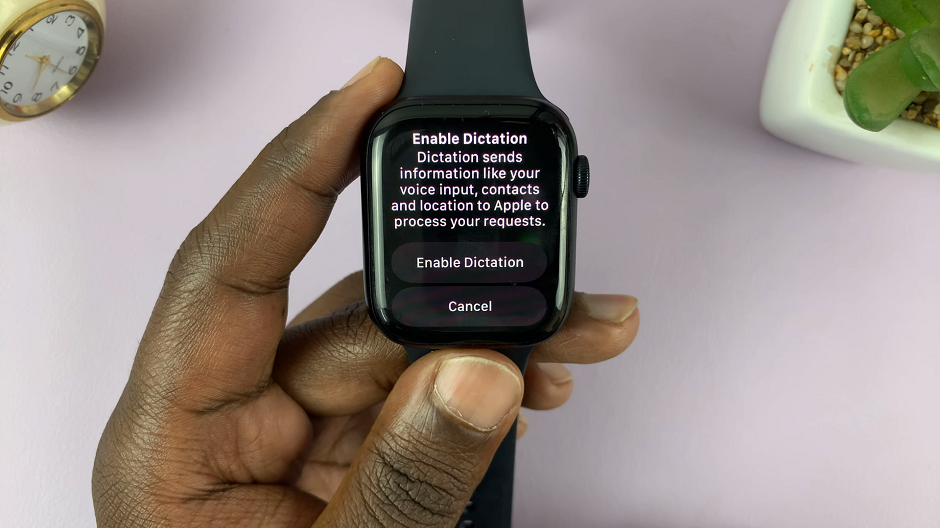 With dictation enabled, it's time to put it to the test! Open any app or messaging platform that allows text input. Tap on the mic icon to start. For example, you can try sending a quick iMessage or creating a new note using the built-in Messages or Notes app.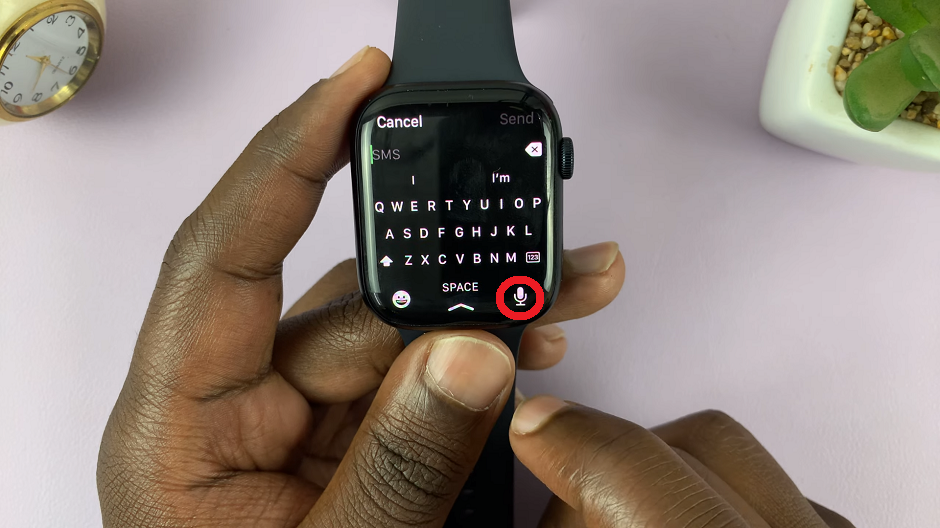 Tap on the text input field, and you'll notice a small microphone icon. Tap on it to start dictating your message. Speak clearly and fluently, and watch in amazement as your words are accurately converted into text on the screen.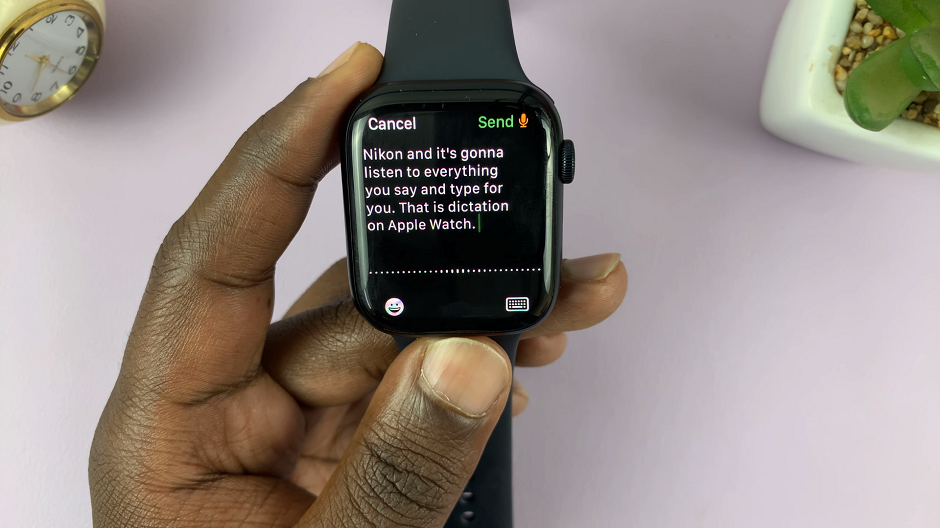 Enabling dictation on your Apple Watch opens up a world of hands-free communication and productivity. By following our simple step-by-step guide, you can unlock this powerful feature and start dictating messages, notes, and more with ease. Embrace the convenience of voice input and experience a whole new level of interaction with your Apple Watch!
So why wait? Enable dictation on your Apple Watch today and let your words flow freely without the hassle of typing!
If you're using the Apple Watch Series 5, 6, 7, 8 or the Apple Watch Ultra. These instructions will work just fine for you.
Read More: How To Change Apple Watch Orientation To Left Or Right
Source link